Arc | Sustainability performance platform
Arc Skoru Inc. is a technology company affiliated with Green Business Certification Inc. and the U.S. Green Building Council. Arc Skoru Inc. developed the "arc" performance platform which digitally manages and analyses building characteristics and consumption data.
Arc uses, for example, the input data from the LEED Online instrument (the building data can be directly imported from LEED Online into arc) and supplements these with real performance data, e.g. in accordance with the boundary conditions of the LEED existing building certification, Version v4.1. Arc uses data from various sources – including energy consumption data, indoor air qualities, water consumption data, waste streams, mobility concepts and the well-being of the building users. An assessment with up to 100 points is possible. If required, the results can be made public on mobile devices or digital display panels.
Experienced users can streamline their green building activities and manage a large number of areas, buildings, spaces and even complete portfolios. GRESB participants, for example, can upload facility data directly in order to identify potential certifications and improve their ESG ratings.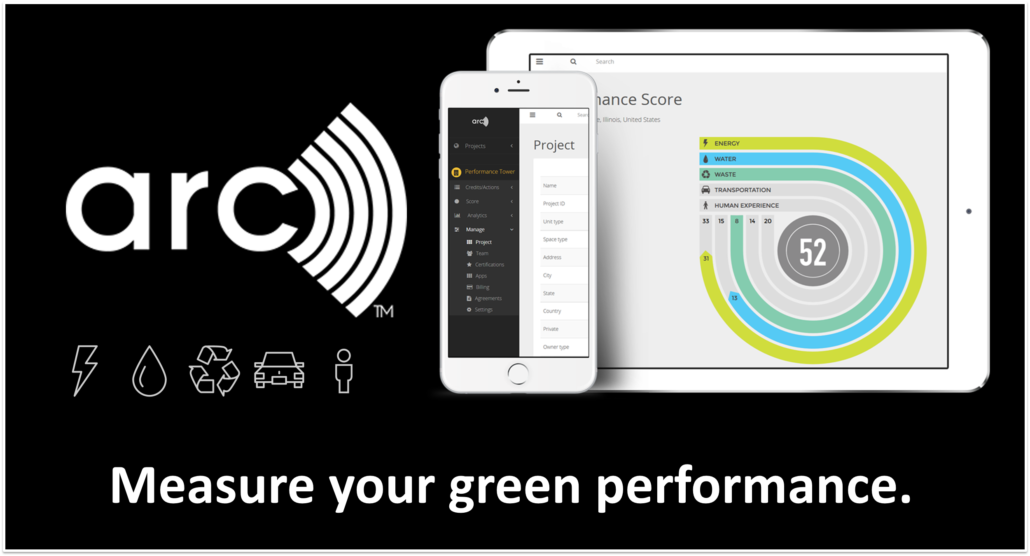 The use of arc can, but must not necessarily, lead to a building certification. Arc Skoru sees itself as a driver of market transformation in the real estate industry.
Further information is available on the website of the system provider, see arcskoru.com.