International WELL Building Institute | WELL
The International Well Building Institute (IWBI) is the system provider for the WELL Building Standard™ (WELL), the first rating system that focuses exclusively on the goal of making a positive impact on the comfort, health and well-being of occupants of buildings and their interiors.
The current version of the standard is the version WELL v2. It is suitable for entire buildings but can also be applied to parts of a building. This procedure results, for example, in the evaluation of a tenant fit-out or the consideration of common areas over which an investor can exert influence (excluding the rental areas), known as WELL Core. It is possible to extend the consideration to entire real estate portfolios.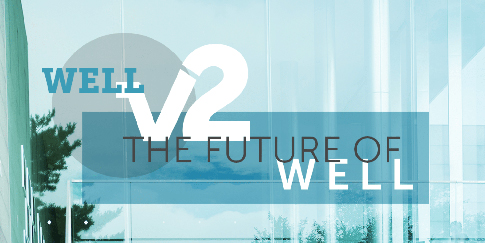 The following topics are considered in the WELL system:
Air Quality
Water Quality
Nourishment
Visual Comfort
Movement
Thermal Comfort
Sound
Materials
Mind
Community
Innovation
A speciality of the WELL ratings system is that after the final documentation, various measurements and laboratory analyses of air, water, light, sound and thermal comfort of the building must be carried out by a Performance Testing expert independent of the planning and construction team and the WELL consultant (referred to as WELL Accredited Professional – WELL AP for short). The WELL Performance Testing Organizations (WELL PTO) accredited for Europe can be found under the following link (bottom of the page).
WELL certification and accreditations are carried out by the IWBI in cooperation with Green Business Certification Inc. (GBCI).
Further information can be found on the website of the rating system provider.